With a projected worldwide population of 9.7 billion people by 2050, agricultural production will need to rise by at least 70% from current levels to keep up with nutritional trends. The demand for farmers to create nutritious products is now greater than ever putting our planet's health in jeopardy.
Modern agriculture has been totally revolutionized by technological developments ranging from robotics and drones to computer vision software. Farmers now have access to instruments that will assist them in meeting the growing demands of our world's population.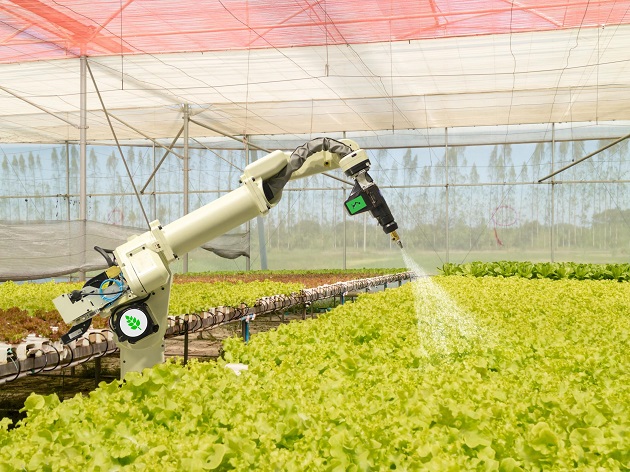 Farm automation, sometimes known as "smart farming," is a type of technology that improves farm efficiency by automating the crop or livestock production cycle. Drones, autonomous tractors, robotic harvesters, automatic watering, and seeding robots are all being developed by a growing number of companies.
Despite the fact that these technologies are still relatively new, an increasing number of traditional agriculture enterprises are incorporating farm automation into their operations. 
1. Autonomous Tractors
Tractors that have been automated can be controlled remotely. It is only essential to assist with the initial setup and routine maintenance of the devices. With technology like vision systems, light-detecting tools, GPS, and others, smart tractors will become increasingly self-sufficient over time.
Bear Flag Robotics specializes in building self-driving tractors with the goal of making labor more affordable for farmers. They may remotely manage many tractors, plan the machine's course, and receive real-time updates and alarms – all without requiring direct human participation in the field.
2. Automatic Irrigation
A Subsurface Drip Irrigation (SDI) system and unique sensors are the two main components of robot-assisted irrigation systems. SDI is well-known in the agricultural business because it allows for precise control of the amount of water utilized and when it is delivered to the plants.
Even while these methods are clearly superior to manual plant-by-plant watering, they are not without flaws because they require human intervention.
3. Drones
Drones can be used to remotely monitor conditions and potentially spray fertilizers, insecticides, and other treatments. They can also use imaging and infrared analysis to swiftly and cost-effectively identify problem regions, allowing farmers to address difficulties early on.
Organic and sustainably produced items are becoming more popular among consumers. Produce reaches consumers faster, fresher, and more sustainably thanks to automation technology. Labor accounts for more than half of the cost of running a farm, and 55 percent of farmers think labor shortages are a problem.
As a result, 31% of farmers are switching to less labor-intensive crops. Harvest robots, on the other hand, have enormous promise. Farm automation can help make agriculture more profitable while also decreasing its environmental impact.
Pesticide and fertilizer use can be reduced while greenhouse gas emissions are reduced using site-specific application software.
Also Read: Philippines Assents To The Production Of Genetically Modified "Golden Rice"