According to the Soybean Processors Association of India (SOPA), India's soybean acreage would increase by over 8% in 2020-21, while production will climb by over 31.5 percent to 122.475 lakh tonnes. 
"From August 15 to 20, two SOPA teams conducted a detailed field study of the soybean crop in the states of Madhya Pradesh, Maharashtra, and Rajasthan.
"The teams traveled over 6000 kilometers and interacted with a number of farmers on the ground," according to a SOPA press release. In a very short time, soybean has grown to be an important oilseed crop in India, with 113.98 lakh ha under cultivation in Kharif 2019-20.
 Madhya Pradesh, Maharashtra, Rajasthan, Karnataka, and Telangana are the major soybean-growing states. Soybean output is expected to reach 135.05 lakh tonnes in Kharif 2019-20, according to the first advance projections released by the Indian government.
When soybeans were first promoted for commercial production, it was assumed that, like in the United States and East Asian countries, soybeans would be used for a variety of foods, such as soy milk, tofu, soy protein, soy cheese, soy yogurt, health food, and as a dairy product alternative, as well as a pulse (dhal). 
Soybeans, on the other hand, did not gain the same popularity as dhal and tadka. and finding a market was difficult. Soybeans, which were originally thought to be a pulse food to address India's protein requirement and shortfall, have not gained much appeal as a protein source
Only one product, Nutri-nuggets, has been consistently popular; demand for other soya products has remained modest. 
Challenges
Soybean cultivation in India, like many other commodities farmed in the country, is fraught with production and pricing uncertainties, resulting in income volatility for soybean farmers.
From 1975-1976 to 1990-1991, the planted area, output, and yield of soybeans all diverged by more than 20% from the trend.
The most inconsistency was noted in yield, which deviated from the trend by 26%. Because there is a lot of commerce in soybeans and soybean products, the worldwide trade situation and prices have an impact on soybean prices in India.
From the early 1990s until the mid-1990s, exports accounted for more than half of the country's soybean production. However, since 1997-1998, the proportion of production destined for export has plummeted. Only 30% of India's soybean production has been exported in recent years.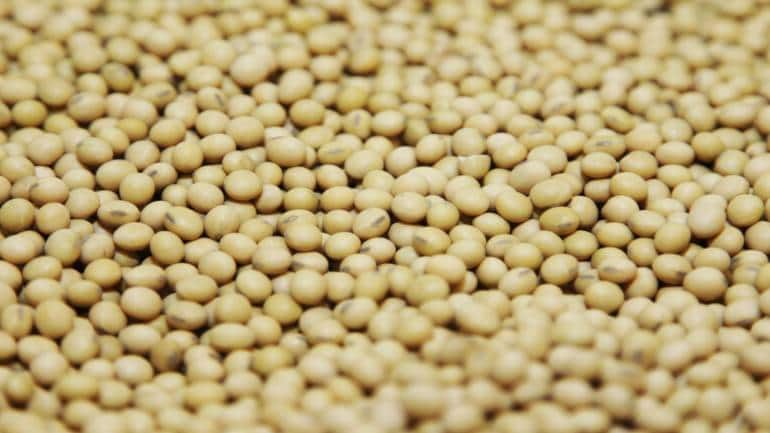 Institutional Support
The NDDB, state-level cooperative marketing and processing federations, and NAFED are all involved in the acquisition, processing, and marketing of oilseeds, especially soybeans. NDDB's major goal was to promote the dairy business.
Cooperative marketing organizations' primary function is to collect agricultural surplus from farmers and sell it at the highest feasible price. To assure better prices for agricultural commodities, cooperative marketing organizations compete with commercial trade.
NAFED is India's leading marketing cooperative organization. In 1999-2000, NAFED acquired the biggest amount of soybeans ever, totaling 495 000 tonnes, or nearly 7% of the country's entire production.
Also Read:  Top 5 Highest Paying Jobs In Agriculture