IOT technology has its own "smart" devices that can send and receive data over the internet. A 1982 Coke vending machine at Carnegie Mellon University was one of the earliest networked devices, able to indicate whether the beverages were cold or if there were any drinks at all.
Smart farming techniques, which use sensors, smart gateways, and monitoring systems to collect and analyse data, are becoming more popular. This helps farmers make better decisions that lead to increased productivity, even in the face of adversity.
Agriculture IOT Technology application developers and system integrators have a once-in-a-lifetime opportunity to create connected agricultural solutions that can lead to higher yields, lower costs, and a better-fed world. IoT solutions are aimed at assisting farmers in bridging the supply-demand gap by ensuring high yields, profitability, and environmental preservation.
Precision agriculture is a method of employing IoT technology to assure the most efficient use of resources in order to maximise agricultural yields while lowering operating expenses. Specialized equipment, wireless connectivity, software, and IT services are all part of the Internet of Things in agriculture.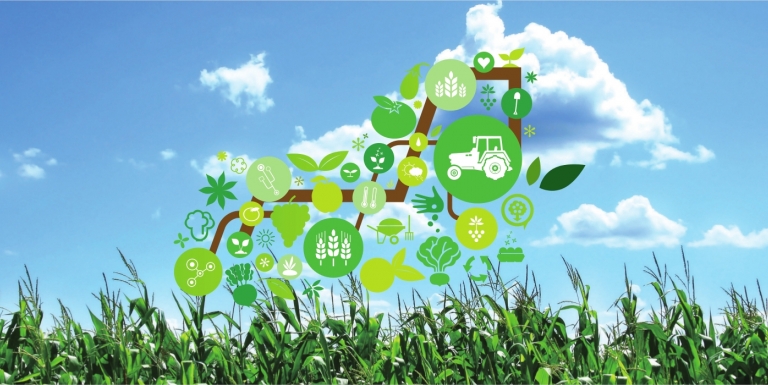 According to a BI Intelligence survey, the adoption of IoT devices in the agriculture business will reach 75 million by 2020, expanding at a rate of 20% each year. Simultaneously, the worldwide smart agriculture market is predicted to quadruple in size by 2025, reaching $15.3 billion (up from slightly more than $5 billion in 2016).  Innovative IoT applications in agriculture are enabling forward-thinking enterprises to boost yields while also enhancing food safety and delivery. Sensors, gateways, and modules work together to provide accurate real-time data that is collected and analysed for more informed decisions, cost rationalisation, and streamlined regulatory compliance on everything from crop and livestock monitoring to water management, farm-to-fork regulatory compliance, and more.
1. Sensors :
In linked agriculture, IoT applications use a variety of sensors to collect data in real time. Farmers and agro-managers rely on connected sensors to analyse soil conditions, monitor crop and livestock health, and successfully operate drones and agricultural vehicles, which are typically in remote places with limited broadband connectivity.
2. Gateways :
Gateways are hardware devices that allow data to travel between two networks. They're vital to the smart farm environment since they give dependable access to sensor networks, cameras, and actuators. When it comes to livestock monitoring, irrigation controls, and perimeter surveillance, poor data routing might have negative consequences. Many farms are also isolated and rural, with operations spread out over huge distances and across a variety of topographies. The requirements for connectivity might be rather diverse.
3. Modules
:
The best way to add cellular or Wi-Fi networking functionality to sensors and other field equipment is to use modules. Device designers and integrators in the agro-industry must rely on ready-to-use modules over a "chip-down" technique adequate for other functional blocks of the design due to radio frequency technical difficulties and tight regulatory compliance requirements. This approach to connectivity solutions provides many possibilities for agriculture IoT solution integrators to suit the sector's objectives, as well as the best time to market and research and development ROI.
Also Read: What is RFID technology?