In the ever-evolving landscape of agriculture, the impact of trade policies cannot be overstated. Trade policies can significantly influence the livelihoods of farmers, shaping the conditions under which they operate, impacting their access to markets, and affecting the profitability of their crops and livestock. As countries around the world adjust their trade regulations and tariffs in response to a myriad of economic, political, and environmental factors, farmers find themselves facing a challenging and uncertain path forward.
This dynamic and often unpredictable environment requires farmers to be agile and resourceful, continually adapting to shifting trade policies to ensure their continued success. "Navigating Agricultural Trade Policies: Farmer's Way Forward" delves into the intricate relationship between trade policies and agriculture, exploring the challenges faced by farmers and offering insights into the strategies they employ to thrive in this ever-changing terrain. This comprehensive examination aims to shed light on the critical issues at play, empowering farmers and stakeholders with valuable knowledge and guidance to navigate this intricate and fluctuating trade policy landscape.
This article will explore the impact of trade policies on agriculture and how they affect farmers. It will examine how changes in regulations and tariffs can impact the profitability of farming operations and provide guidance on how farmers can navigate these changes.
How does trade help farmers?
Increased Access to Markets: Trade opens up new avenues for farmers to sell their products to a wider range of consumers, both within their own country and abroad. This expanded market access can be a game-changer for many farmers. Here's how:
   – Income Growth: Access to larger and more diverse markets can significantly boost farmers' income. By reaching more consumers, they can sell larger quantities of their products, potentially commanding higher prices, and ultimately increasing their revenue.
   – Risk Mitigation: Relying on a single local market can make farmers vulnerable to price fluctuations and demand shocks. Diversifying their customer base through trade can reduce this risk, making their income more stable.
Higher Prices: The ability to trade often enables farmers to negotiate better prices for their goods. This is because, in a competitive global market, buyers have to offer competitive rates to secure supplies. Consequently, farmers can benefit from more favorable price negotiations, helping to maximize their profits.
Greater Crop Variety: Trade allows farmers to grow a broader range of crops, including those that may not be well-suited to their local climate or growing conditions. This diversification can have several advantages:
   – Risk Reduction: Growing a variety of crops reduces a farmer's dependence on a single crop, mitigating the risk associated with crop failure due to adverse weather or other factors.
   – Market Opportunities: Different crops have different market demands and seasons, which can help farmers take advantage of multiple selling opportunities throughout the year.
Access to New Technologies and Inputs: Trade can facilitate access to advanced agricultural technologies and inputs, such as high-yield seeds, efficient fertilizers, and modern machinery. This access can lead to various benefits:
   – Productivity Improvement: Up-to-date technologies and inputs can enhance a farmer's efficiency and productivity, resulting in increased yields and reduced production costs.
   – Environmental Sustainability: Some modern technologies and inputs are designed to be more environmentally friendly, promoting sustainable farming practices.
In addition to these direct benefits to farmers, the positive impacts of trade ripple through the broader economy:
– Economic Growth: A thriving agricultural export sector contributes to overall economic growth. It generates jobs, income, and economic activity not only within the agricultural sector but also in related industries such as transportation, packaging, and marketing.
– Access to Credit and Resources: A growing economy often translates into better access to financial resources for farmers. They can secure credit more easily, which enables them to invest in their operations, purchase better equipment, and expand their businesses.
– Improved Prices: When the economy is doing well, consumer purchasing power increases. This means consumers are willing to pay better prices for agricultural products, benefiting farmers.
The Impact of Trade Policies on Agriculture
Tariffs and Trade Barriers
Tariffs and trade barriers can have a significant impact on the agriculture industry. When a country imposes tariffs on imported goods, it can make it more expensive for farmers to purchase necessary inputs, such as seeds, fertilizers, and machinery. Additionally, when other countries impose tariffs on agricultural products, it can reduce demand for those products and lead to lower prices for farmers.
Import and Export Regulations
Import and export regulations can also impact the agriculture industry. Restrictions on imports can limit access to necessary inputs, while restrictions on exports can reduce demand for agricultural products. Additionally, export regulations can impact the price of agricultural products, as they can affect the supply and demand dynamics of the market.
Changes in Trade Agreements
Changes in trade agreements can also have a significant impact on the agriculture industry. For example, when countries negotiate free trade agreements, it can lead to increased competition for farmers in domestic markets. However, free trade agreements can also open up new markets for agricultural products, which can be beneficial for farmers.
Trade's Impact on Agriculture: Regional Experiences
Here are a few specific examples showcasing the impact of trade on agriculture and farmers in different regions:
– United States: The U.S. agricultural sector benefits significantly from trade, supporting over 1 million jobs and contributing over $130 billion to the economy each year.
– Africa: Trade in agricultural products has played a crucial role in poverty reduction. For instance, in Ethiopia, coffee exports have been instrumental in reducing poverty by 50% over the past two decades.
– Asia: Trade in agricultural products has bolstered food security and improved nutrition. In Vietnam, rice exports have helped reduce the number of undernourished people by half in the last 20 years.
In summary, trade serves as a powerful tool for enhancing the livelihoods of farmers while simultaneously bolstering the global economy by fostering economic growth, reducing poverty, and improving food security.
Navigating Changes in Trade Policies
Stay Informed
One of the most important things that farmers can do to navigate changes in trade policies is to stay informed. Farmers should regularly monitor news and policy changes related to trade, as these changes can have a significant impact on their businesses.
Diversify Markets
Farmers can also navigate changes in trade policies by diversifying their markets. By expanding their customer base, farmers can reduce their dependence on any single market and mitigate the risk of reduced demand due to changes in trade policies.
Use Risk Management Tools
Farmers can also use risk management tools, such as crop insurance, to protect against potential losses due to changes in trade policies. These tools can help farmers to manage risk and ensure that their businesses remain profitable even in the face of uncertainty.
Consider Alternative Crops
Farmers can also consider alternative crops that may be less impacted by changes in trade policies. For example, crops that are primarily consumed domestically may be less affected by tariffs and trade barriers than crops that are primarily exported.
Advocate for Policies that Benefit Farmers
Finally, farmers can advocate for policies that benefit their businesses. By working together, farmers can lobby for policies that reduce trade barriers and increase access to markets, which can help to support the long-term sustainability of the agriculture industry.
Challenges of Navigating Changes in Trade Policies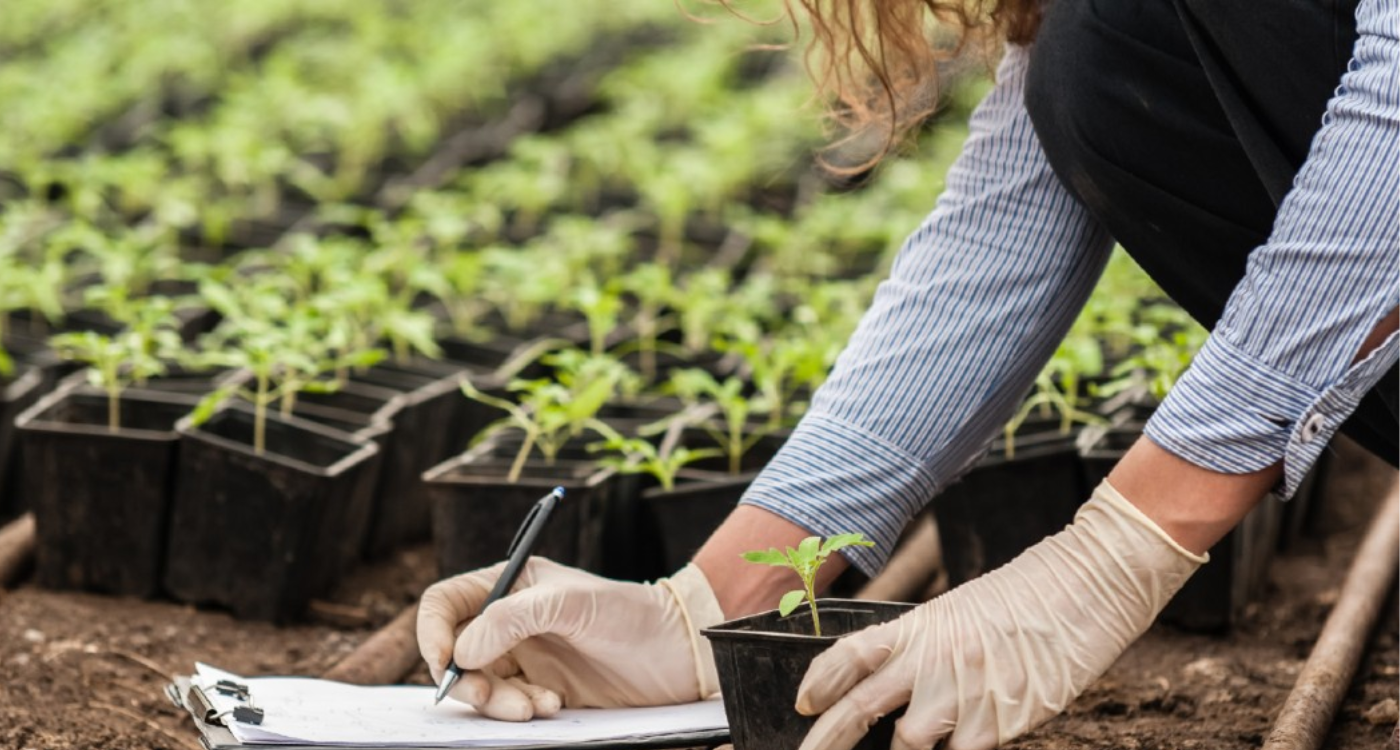 Uncertainty
One of the biggest challenges of navigating changes in trade policies is uncertainty. It can be difficult for farmers to predict how changes in trade policies will impact their businesses, and this uncertainty can make it challenging to make informed decisions about their operations.
Increased Competition
Changes in trade policies can also lead to increased competition for farmers. When countries negotiate free trade agreements, it can open up new markets for agricultural products, but it can also lead to increased competition from foreign producers.
Reduced Access to Inputs
Trade policies can also impact farmers' access to necessary inputs, such as seeds, fertilizers, and machinery. Restrictions on imports can make it more difficult and expensive for farmers to obtain the inputs they need, which can impact the productivity and profitability of their operations.
Market Volatility
Changes in trade policies can also lead to market volatility, which can make it challenging for farmers to plan and manage their businesses effectively. Fluctuations in demand and prices can impact the financial stability of farming operations, and farmers may need to adapt quickly to these changes in order to remain profitable.
Conclusion
The impact of trade policies on agriculture and farmers is profound, offering access to wider markets, better prices, crop diversification, and advanced technologies. Real-world examples across regions demonstrate how trade empowers farmers, drives economic growth, and alleviates poverty.
Farmers' adaptability and resilience are critical as they navigate shifting trade dynamics. To ensure a positive outlook, governments, trade organizations, and stakeholders must uphold open and equitable trade policies, while also providing farmers with knowledge and resources to navigate international markets effectively.
In our interconnected world, farmers' success is intertwined with the global economy. Agricultural trade fosters prosperity, reduces poverty, and enhances food security. Understanding and harnessing the potential of trade can enable farmers and the agricultural sector to continue thriving and contribute to a more prosperous and food-secure world.