In Indian communities, an increasing proportion of women are left with few employment options other than low-paying and sporadic farm work.
Even as 7.7 million farmers left farming, the number of female agricultural labourers in India increased by 24% between 2001 and 2011, indicating that any limited non-farming opportunities are increasingly being taken up by men, who are perceived as higher-skilled, better educated, and more able to migrate for work.
Despite a four-fold increase in GDP during the early 1990s, India's rural economy is in crisis, with women and marginalized groups bearing the brunt of the losses as income-generating possibilities vanish.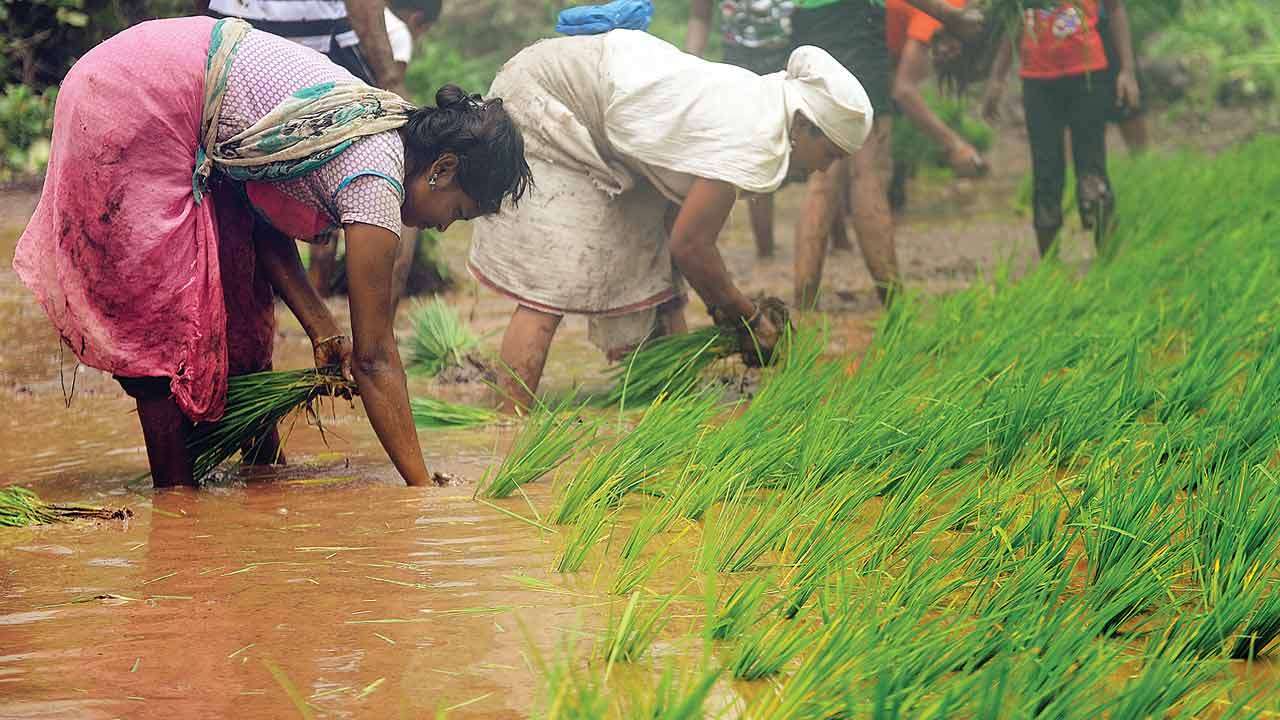 "Who obtains what job and under what conditions" remains dominated by "unequal power relations" that are a standard in rural labour markets, according to the report, as farm labourers abandon an unproductive agriculture sector in search of new and better employment. Between 2011-12 and 2017-18, for example, 29 million rural women disappeared from the labour market.
When labour markets tighten and employment demand rises, women are more likely to lose out, especially in rural construction jobs, according to Ritu Dewan, former director and professor at the University of Mumbai's department of economics. Despite the fact that the epidemic caused a recession in India, agriculture has continued to flourish, with the Reserve Bank of India citing agriculture as the economy's "bright spot."
Experts believe that, despite increased farm productivity, agricultural jobs and revenue have decreased due to a rise in disguised unemployment. What is causing this? Millions of migrant workers fled cities to villages when the statewide lockdown was declared in March 2020, adding to India's overcrowded and agriculture-dependent rural economy.
According to ground accounts from Uttar Pradesh, the employment crisis has disproportionately impacted women farmworkers in rural India. "Remittances are critical to the farming sector in areas like Bihar and Uttar Pradesh, where a huge number of migrant labourers come from," said Ranu Bhogal, head of policy, research, and campaigns at Oxfam India, a non-profit organisation. "There was a huge cash shortage as a result of the shutdown and the rapid decline in remittances."
Also, Agriculture, forestry, fishing, transportation, and warehousing are among the industries where female workers will face the greatest employment losses due to automation. It will be necessary for future job searchers to upgrade their skills and obtain a secondary degree.
According to McKinsey, men in India could lose up to 44 million jobs due to automation during the same time period. The study is released as unemployment reaches a 45-year high and the female labour force participation rate stays at a low of 27%.
According to the Centre for Monitoring Indian Economy, a business information company that monitors employment trends in India through its Consumer Pyramids Household Survey, a spike in farm jobs in July is normal due to the sowing season, but the rise this year in this month nearly crossed the average 80 lakh to 1.2 crore jobs range.
However, these figures mask the hidden unemployment in agriculture, where many employees are unemployed, according to Mahesh Vyas, chief executive officer of the Centre for Monitoring Indian Economy, in an August interview with IndiaSpend.
Nearly a quarter of the 711 women farmers polled in a Mahila Kisan Adhikar Manch survey in May 2020 stated they couldn't go to the markets and couldn't afford the hefty transportation costs. Nearly 36% of the 352 women who took out loans the previous year were unable to pay them back.
Also Read:  MSP Declared For Kharif And Rabi Crops.