The resilience of the farming community in the face of adversities made agriculture the only sector to have clocked a positive growth of 3.4 percent at constant prices in 2020-21 when other sectors slid.
The share of agriculture in GDP increased to 19.9 percent in 2020-21 from 17.8 percent in 2019-20.
The last time the contribution of the agriculture sector in GDP was at 20 percent was in 2003-04.
A Spurt In Production.
During the 2019-20 crop year, food grain production reached a record of 296.65 million tonnes. In 2020-21, the Government of India is targeting food grain production of 298 million tonnes.
Production of horticulture crops in India was estimated at a record 319.56 million metric tonnes (MMT) in FY20 as per third advance estimates.
India has the largest livestock population of around 535.78 million, which translates to around 31% of the world population.
Milk production in the country is expected to increase to 208 MT in FY21 from 198 MT in FY20, registering a growth of 10% y-o-y.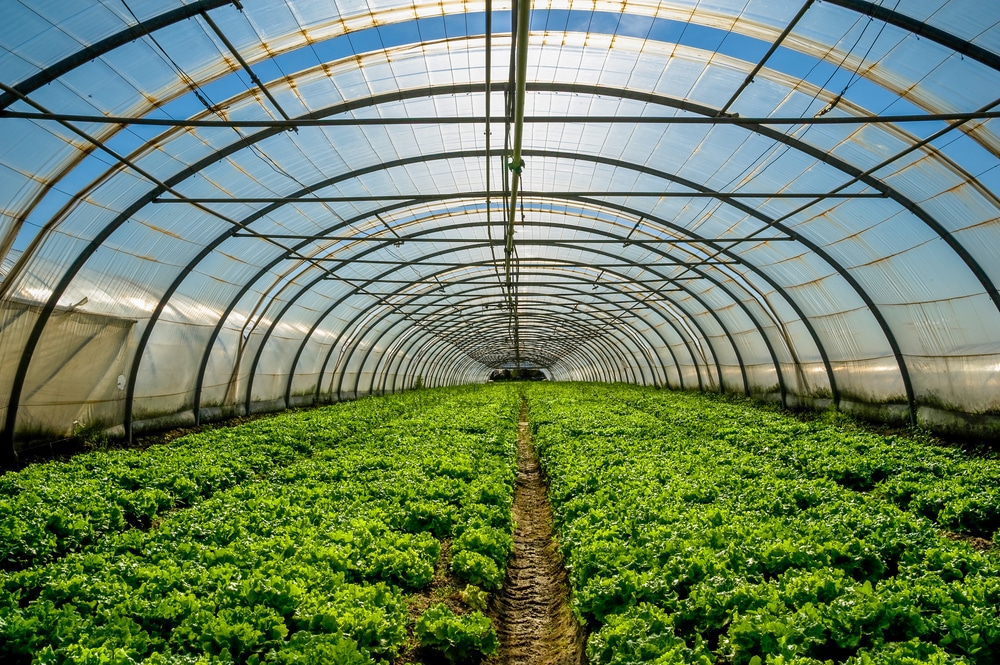 Sugar production in India reached 26.46 MT between October 2019 and May 2020 sugar season according to the Indian Sugar Mills Association (ISMA).
India is among the 15 leading exporters of agricultural products in the world. Agricultural export from India reached US$ 38.54 billion in FY19 and US$ 35.09 billion in FY20.
The Indian food industry is poised for huge growth, increasing its contribution to the world food trade every year due to its immense potential for value addition, particularly within the food processing industry.
Indian food and grocery market is the world's sixth-largest, with retail contributing 70% of the sales.
The Indian food processing industry accounts for 32% of the country's total food market, one of the largest industries in India, and is ranked fifth in terms of production, consumption, export, and expected growth.
Recent Achievements 
Paddy procurement in Kharif Marketing Season (KMS) 2020-21 until January 10, 2020, reached over 534.44 lakh metric tonnes (LMT), an increase of 26.24% against last year's corresponding purchase of 423.35 LMT.

In November 2020, the planting of winter crops exceeded by 10% compared with the last year and witnessed a 28% increase in area under pulses. The total area acreage under pulses increased to 8.25 million hectares from 6.45 million hectares last year.

Out of the total 37 mega food parks that were sanctioned, 22 mega food parks are operational, as of January 2021.

In November 2020, Minister of Consumer Affairs, Food and Public Distribution, Mr. Piyush Goyal announced that the Food Corporation of India and state agencies are set to procure a record quantity of 742 LMT (lakh metric tonnes) paddy during the ongoing Kharif crop season as against 627 LMT paddy last year.

The Electronic National Agriculture Market (e-NAM) was launched in April 2016 to create a unified national market for agricultural commodities by networking existing APMCs. It had 16.9 million farmers and 157,778 traders registered on its platform until February 2021. Over 1,000 mandis in India are already linked to e-NAM and 22,000 additional mandis are expected to be linked by 2021-22.

Sales of tractors in the country stood at 880,048 units in 2020 with the export of 77,378 units.

During FY20 (till February 2020), tea exports stood at US$ 709.28 million.

Coffee exports stood at US$ 742.05 million in FY20.

The Economic Times
Road Ahead.
India is expected to achieve the ambitious goal of doubling farm income by 2022.
The agriculture sector in India is expected to generate better momentum in the next few years due to increased investment in agricultural infrastructures such as irrigation facilities, warehousing, and cold storage.
Furthermore, the growing use of genetically modified crops will likely improve the yield for Indian farmers. India is expected to be self-sufficient in pulses in the coming few years due to the concerted effort of scientists to get early maturing varieties of pulses and the increase in minimum support price.
Also Read: