The price of common grade paddy has been raised by Rs 72 per quintal, from Rs 1,868 to Rs 1,940 per quintal. The support price for grade A has been raised from Rs 1,888 per quintal to Rs 1,960 per quintal, an increase of Rs 72 per quintal.
Sesamum (Rs 452 per quintal) has been recommended for the highest absolute rise in MSP over the previous year, followed by tur and urad (Rs 300 per quintal each), according to Union Agriculture Minister Narendra Singh Tomar during a news conference in New Delhi.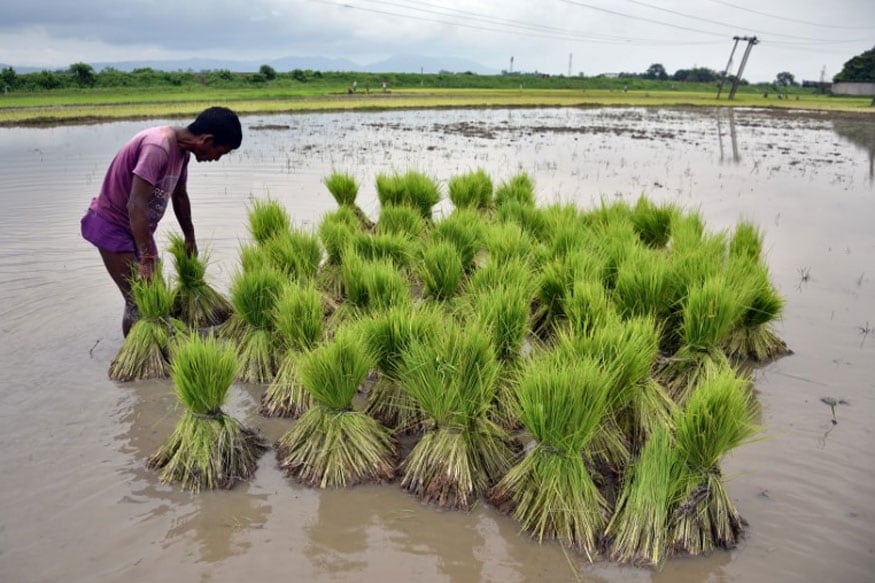 Compared to last year, groundnut and nigerseed prices have increased by Rs 275 per quintal and Rs 235 per quintal, respectively. Crop diversification is encouraged by differential pay.
The rise coincides with farmers' continued protests against three contentious agriculture rules enacted last year. "Farmers are predicted to receive the largest returns over their cost of production in the case of Bajra (85%), followed by urad (65%), and tur (45%). (62 percent ).
The return to farmers over their cost of production for the remaining crops is expected to be at least 50%," CCEA noted. Farm economist KS Mani, a former faculty member of the Tamil Nadu Agricultural University, said he agreed with the pricing disparity between plentiful and scarce products.
"Crop diversification is the overarching goal. This will work if the government also purchases enough oilseeds and pulses."
The MSPs published on Wednesday are aimed at encouraging farmers to move away from abundant cereals by establishing higher prices for oilseeds and pulses, which have limited productivity and supply.
To meet domestic demand, India imports up to two-thirds of its vegetable oil. "We've been saying all along that MSP should be taken seriously. Tomar stated, "The MSP system has been and will continue to be there."
The government buys vast amounts of grains at MSP rates from farmers and distributes them to recipients at subsidized rates through the public distribution system. The MSP system primarily benefits farmers in this way.
In the Parliament, There were 11 rounds of discussions. The Centre asked farmers to call attention to specific flaws in the legislation.
Neither the opposition leaders in Parliament nor the protesting farmers have raised any specific objections.
Also Read: