Sadhguru Jaggi Vasudev, the founder of the Isha Foundation, urged the government on Sunday to promote agroforestry and allow farmers to grow and sell trees cultivated on private land, which he said would help reduce India's reliance on imported timber while also limiting the exploitation of forest resources.
"Agroforestry should be brought under the agriculture ministry and treated as a full-scale cultivation, similar to how farmers cultivate crops on their acreage." "Exploitation of forests will end only when growing timber trees on agricultural land are seen as a means of survival and its economic benefit is recognized," he said, adding that a simplified and uniform timber policy should be implemented across the country to allow growers and timber merchants to grow and sell their products in any state they choose.  
What Isha Foundation Has Been Doing?
Sadhguru, the renowned yogi and mystic who founded the Isha Foundation, is on a mission. He was on a motorbike rally from Talacauvery, the source of the Cauvery River in Karnataka, to Chennai, which began on September 3.
In a 12-year period, Isha Outreach's Cauvery Calling program, which began in 2019, is expected to assist 5.2 million farmers in the Cauvery basin to plant 2.42 billion trees on their lands. In response to a question concerning the cash raised and progress made in the Cauvery Calling campaign, the Isha Foundation CEO stated that the campaign has received contributions from 650,000 people in 166 countries and that all payments have been audited.
The central and state governments have also stepped in to help the tree-planting effort by announcing farmer subsidies and bringing it under MGNREGA in part.
Sadhguru explained, "Our objective is to create a great demand for saplings among the farming community."
Sadhguru spoke in detail about the Isha Foundation's efforts to entice farmers to participate. Farmers, he continued, are needed not only for agroforestry but also to plant saplings and run nurseries.
"We have ourselves built up 35 nurseries that have been working for over a decade," Sadhguru added, elaborating on the need for farmers to be involved in sapling growth and nurseries. We are now planning to open 350 more nurseries.
Education And Awareness
Furthermore, the Isha Foundation is taking extraordinary steps to raise awareness and educate people about the situation.
Sadhguru, speaking to Republic TV, stated, "We've arranged for 34 vans to do the rounds. In the Cauvery basin, they have now covered approximately 7000 settlements. These vehicles contain LED screens that explain how to develop agroforestry, the mechanics of it, the economics of it, how they may benefit from it, and the various formats in which they can accomplish it. This education is taking place. Even when it comes to sapling growth, raising a healthy sapling is essential. We can't buy from commercial farms because they're using a lot of urea and growing it. Their chances of surviving will be little to none. That makes a difference since we're producing them naturally."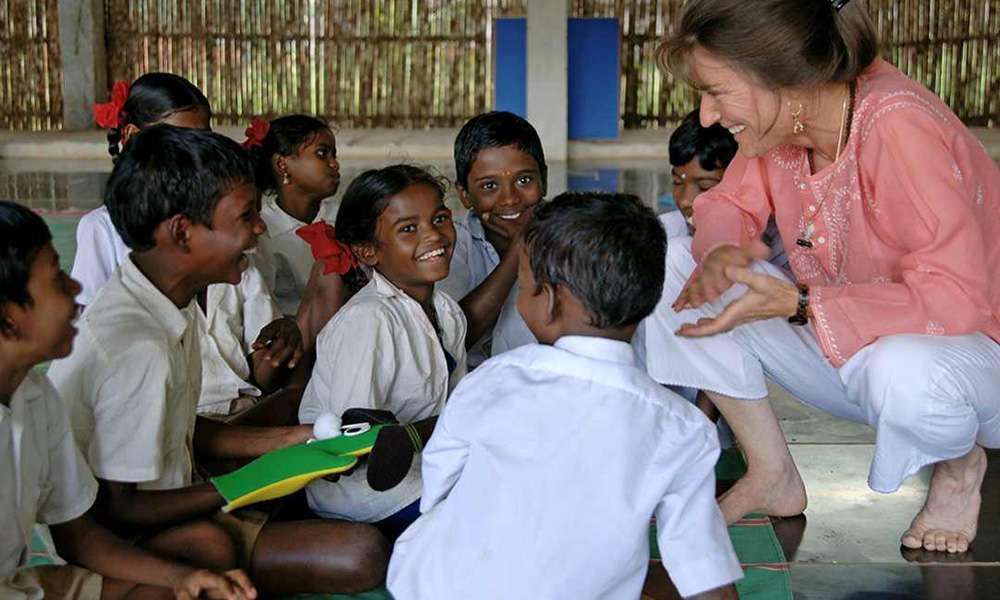 To make the mission a success, they used innovative methods. Sadhguru remarked, "In Chennai, there are beggars who earn between 3.5 and 4 lakhs per year. Our volunteers are enlisting people and convincing them that they must give since people's contributions make their lives better. Each week, they must provide one seedling."
Also Read: 18% Of India's Tree Species And Globally A Total Of 30% Of Tree Species Are Threatened With Extinction, Finds BGCI Report