In India, agrotech is a popular term for the latest innovations in farming and agriculture. However, as with all new technologies, there are risks that come along with it. Given the right conditions and the right amount of support, agrotech can be an effective way to help farmers produce more while using less natural resources and water.
The future of agrotechnologies in India is not very clear at the moment. The government has passed several policies lately that relate to agriculture and technology but little has been done on actual implementation. The consequence of this will become apparent as time goes by and we see a bigger push into using technologies rather than growing our own food.
Time will tell on yield gains
Agrotech has been around for some time now, but the push into it has come relatively recently. For example, the term 'agrotech' was only coined in 2013, about 15 years after the term 'genetic engineering' was first used, according to a report.
It is natural to expect that yields will increase over the next few years as the government encourages the use of technologies like precision farming, which uses GPS-controlled farming tools and data analytics to help farmers produce more.
This is only part of the picture though as we don't fully understand how to improve yield further. In other words, it is not clear yet if yield improvements are simply the result of using technology or if they are part of some larger push to make farming more efficient.
More use of AI and Robotics
AI and Robotics will become more common in Indian farming as farmers shift from manual to semi-automated farming. AI in farming is a big deal as it helps in analyzing huge amounts of data to drive decisions.
For example, it can be used to identify the best time for planting and the best time for harvesting. It can also provide recommendations for the best nutrients to be used. Meanwhile, Robotics can be used for precision farming, which can help farmers grow crops more precisely. Robots can also help in precision irrigation and harvesting.
Demands for data-driven decision making
The next big change in farming will come from the shift toward data-driven decision-making. For example, farmers will start using sensors and data analytics to learn more about their soil and crops, which will help them make better decisions about how much water to use when to irrigate, and when to harvest.
This will be especially useful in areas where water is scarce and farmers can use data to save themselves from overusing water. In addition, they will use data to determine when to plant in areas with erratic or unpredictable weather, or in locations that do not typically produce crops.
Data can also be used to predict how much a crop will produce and when it will mature. This is important, especially for farmers that produce fruits and vegetables, as they can plan their marketing and sales accordingly.
Risks and challenges with aggrotech in India
Agrotech in India faces many challenges, especially in terms of the adoption of new technologies and the associated risks. One such challenge is that farmers can be skeptical about new technologies, and it can take a long time for them to accept them.
This is especially true when technologies are completely new to the industry, like precision farming. Farmers can have a negative reaction if the yield from their crops is reduced as a result of using the technologies. Moreover, new technologies can also be expensive and many farmers are still not able to afford them.
What is the right pace for implementing agrotechnologies?
As mentioned above, the government is pushing the use of aggrotech, and many policies have been passed to encourage it. At the same time, though, the implementation of policies can be a challenge and it can be difficult to determine how to make it happen on the ground level.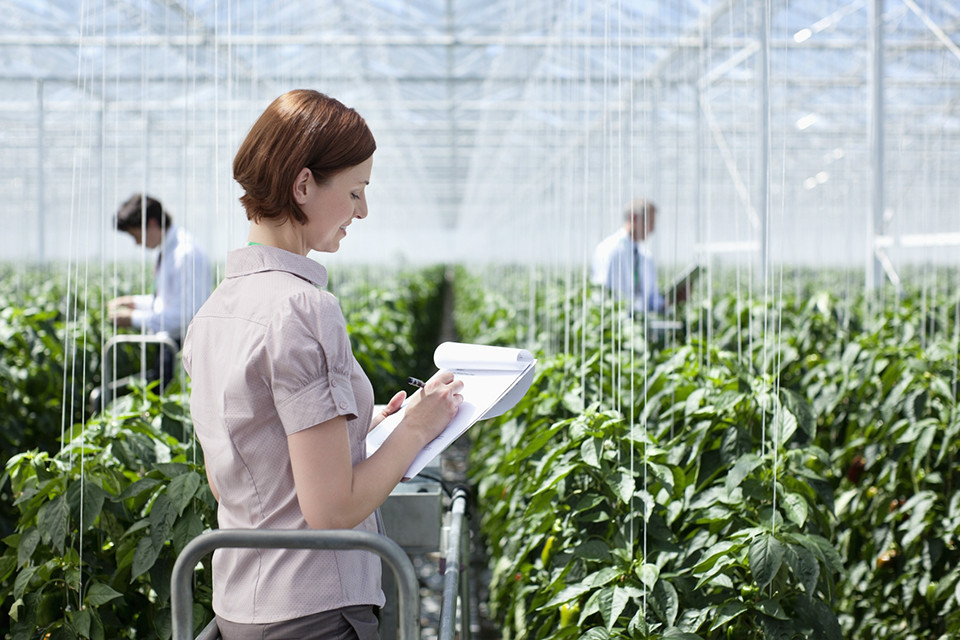 For example, the government has launched a national program to support farmers in adopting precision farming. However, it is unclear how this will be implemented on the ground. In addition, it is not clear yet how the government plans to provide funding for the program.
Conclusion
Overall, the future of agrotech in India looks bright. With the expected yield gains from new technologies, such as precision farming and AI, and the push for data-driven decision-making, we can expect to see dramatic changes in agriculture.
However, these changes will only come if the government does not stifle the adoption of new technologies with unnecessary regulations and controls. In other words, the implementation of agrotech in India has the opportunity to be successful if it works in partnership with the private sector and does not become a government-funded subsidy program.