Agriculture has been a cornerstone of human civilization for thousands of years. The practice of cultivating crops and raising livestock for food and other resources has been essential for our survival and growth. In recent years, technological advancements have revolutionized the way we approach agriculture, increasing yields, reducing waste, and improving the quality of our food.
With the world's population expected to reach 9.7 billion by 2050, it is more important than ever to find innovative solutions to meet the growing demand for food.
Precision Agriculture:
Precision agriculture is a technology-driven approach that uses data and analytics to optimize crop yields and reduce waste. This approach is based on the use of sensors, drones, and GPS technology to gather data on crop growth, soil conditions, and other variables that affect agricultural production.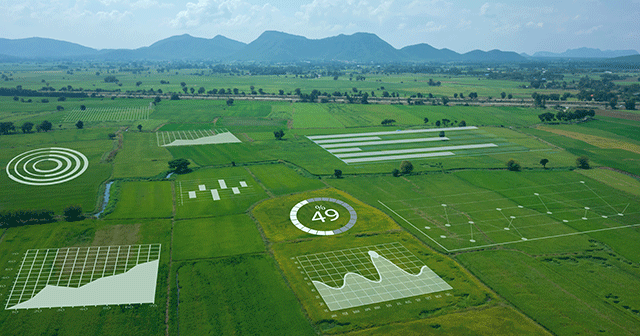 By analyzing this data, farmers can make informed decisions about planting, fertilizing, and watering their crops, leading to more efficient use of resources and higher yields. One of the key benefits of precision agriculture is that it helps farmers reduce their environmental footprint by reducing the amount of fertilizer, pesticides, and water needed to grow crops.
This not only helps to protect the environment but also saves farmers money by reducing their costs. In addition, precision agriculture helps to ensure that crops are grown in the most optimal conditions, leading to a higher quality product that is more resistant to pests and disease.
Artificial Intelligence:
Artificial intelligence (AI) is rapidly transforming the way we approach agriculture, providing farmers with valuable insights into crop growth and soil health. AI algorithms can analyze vast amounts of data and identify patterns and trends that are not easily noticeable to the human eye. This information can be used to optimize crop management and improve yields.
One example of AI in agriculture is the use of machine learning algorithms to predict crop yields based on historical data and weather patterns. These algorithms can provide farmers with accurate predictions of crop yields, allowing them to make informed decisions about planting, fertilizing, and harvesting. In addition, AI can be used to detect and identify plant diseases, pests, and other issues that can affect crop growth, allowing farmers to take action before it is too late.
Drones and Robotics:
Drones and robotics are becoming increasingly important in the world of agriculture, offering new ways to monitor crops, identify issues, and perform tasks more efficiently. Drones equipped with cameras and other sensors can be used to survey large areas of crops, providing farmers with a bird's-eye view of their fields. This information can be used to identify issues such as water stress, pest infestations, and disease outbreaks, allowing farmers to take action quickly.
In addition to drones, robotics are being developed to perform a range of tasks in the field, from planting and harvesting to monitoring soil health. These machines are designed to work around the clock, allowing farmers to maximize their output and reduce the need for manual labor. They are also highly efficient, reducing waste and improving the quality of crops.
Vertical Farming:
Vertical farming is a new approach to agriculture that involves growing crops in controlled environments using hydroponic or aeroponic systems. This method allows for year-round production, regardless of weather conditions, and significantly reduces the use of water, pesticides, and fertilizer. Vertical farms also provide a controlled environment for growing crops, reducing the risk of disease and pest outbreaks.
One of the main benefits of vertical farming is that it allows for the production of fresh, high-quality produce in urban areas, where traditional agriculture may be limited by space or environmental conditions. This is particularly important for cities with growing populations, as it helps to ensure a local and sustainable food supply.
Blockchain Technology:
Blockchain technology is being explored as a solution to many of the challenges facing the agriculture industry, from food safety and traceability to supply chain transparency. By using a decentralized, secure ledger, blockchain technology can help to track the journey of food from the farm to the consumer, providing information on where it was grown, who grew it, and what went into its production.
This information can be used to improve food safety, as well as to provide consumers with greater transparency and insight into their food choices. Blockchain technology also has the potential to improve the efficiency and transparency of the supply chain, reducing waste and increasing the speed and accuracy of food deliveries.
Biotechnology: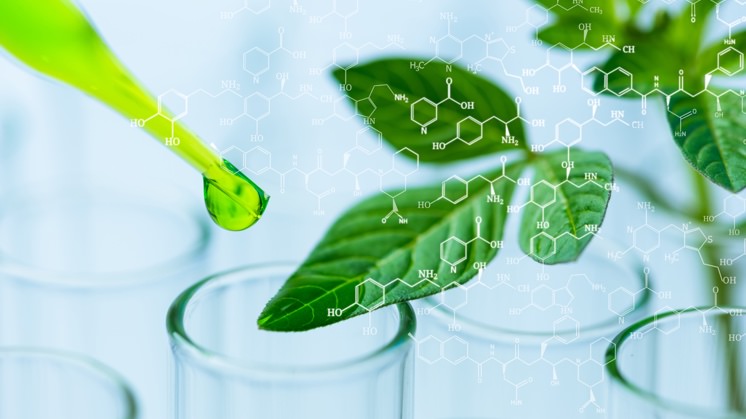 Biotechnology is an area of agriculture that is focused on using living organisms or biological systems to improve crops and produce new food products. This can include the use of genetic engineering to create crops that are resistant to pests and disease, as well as the use of biotechnology to produce new food products such as plant-based meat alternatives.
Biotechnology has the potential to revolutionize the way we approach agriculture, providing new solutions to meet the growing demand for food. By creating crops that are more resilient to environmental stressors and disease, biotechnology can help to increase yields and improve food security. Additionally, biotechnology can be used to produce new, sustainable food products that are healthier and more environmentally friendly than traditional food products.
Conclusion:
Technology is transforming the way we approach agriculture, providing farmers with new tools and techniques to grow crops more efficiently and effectively. From precision agriculture to artificial intelligence and robotics, these innovations are helping to ensure that the world's growing population has access to the food they need to survive and thrive.
In the coming years, we can expect to see even more advancements in the field of agrotech, as researchers and companies continue to develop new solutions to meet the challenges of feeding a growing population. Whether it is through the use of precision agriculture to reduce waste and increase yields, or the integration of AI.
In conclusion, the future of agriculture is being shaped by a range of innovative technologies, from precision agriculture and AI to vertical farming and blockchain technology. These advances are helping to improve the efficiency and sustainability of agricultural production, ensuring that we are able to meet the growing demand for food in the coming years. Whether it is through the use of cutting-edge technology or new approaches to traditional practices, the future of agriculture is bright, and filled with exciting possibilities.