Agriculture is one of the most significant industries in the world. It not only feeds the growing global population but also provides livelihood to millions of people. The agriculture sector has come a long way from traditional methods to modern and innovative approaches, driven by rapid advancements in technology.
Start-Ups in Agriculture
The rise of agrotech start-ups has disrupted the traditional agricultural sector and has brought about innovative solutions to address challenges faced by the industry. Start-ups are leveraging technology to solve problems like increasing food demand, reducing waste, and improving efficiency in food production. They are developing new methods to increase productivity, conserve resources, and make the food production process more sustainable.
Types of Start-Ups
There are numerous agrotech start-ups operating in different domains of the agriculture sector.
Some of the key areas that these start-ups are working in include precision agriculture, livestock management, farm-to-consumer solutions, food traceability, and sustainable agriculture.
Precision Agriculture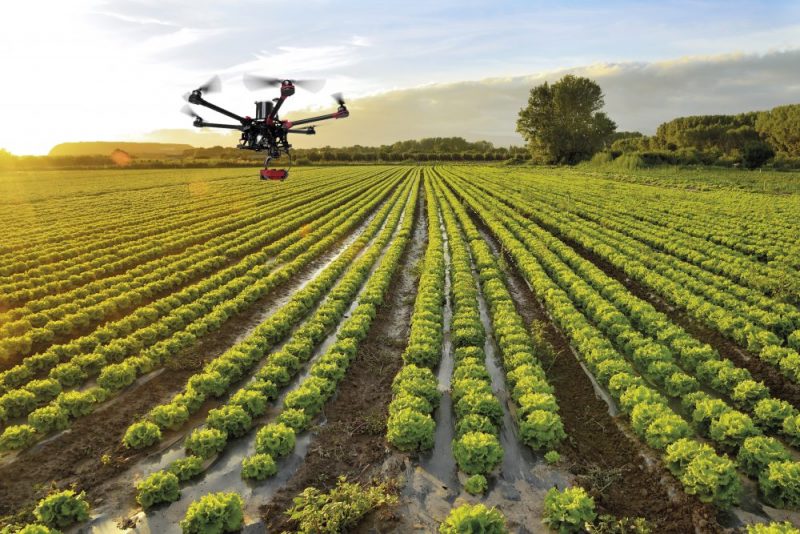 Precision agriculture is a rapidly growing segment in agrotech. Precision agriculture start-ups are developing innovative solutions to increase the efficiency and productivity of farm operations. For instance, companies like Farmers Business Network, Climate Corporation, and Agribotix are developing software solutions that help farmers make data-driven decisions about crop management and farm operations.
Livestock Management
Livestock management start-ups are developing innovative solutions to improve the health and productivity of livestock. For instance, companies like AfiAct and Rens are developing wearable technology for livestock that can track their health and behavior in real time.
Livestock management refers to the practices and systems used to raise and care for domestic animals, such as cattle, sheep, pigs, and poultry. The goal of livestock management is to maintain the health and well-being of the animals, maximize production, and ensure the safety and quality of the products produced.
Livestock management encompasses a range of activities, including animal nutrition, housing, and facilities, health care, breeding and genetics, and waste management. Good livestock management practices also involve monitoring and controlling the environment, including temperature, light, and air quality.
Effective livestock management requires a comprehensive understanding of the biology and behavior of the animals, as well as an understanding of the environmental factors that affect their health and productivity. This includes knowledge of the nutritional requirements of the animals, the best methods for controlling disease, and the most effective ways to manage waste.
Livestock management is an important component of a sustainable agricultural system, as it can contribute to food security, improve the livelihoods of farmers, and provide a source of income. However, it is also important to ensure that livestock management practices are environmentally sustainable and meet animal welfare standards.
Farm-to-Consumer Solutions
Farm-to-consumer solutions refer to direct marketing and distribution channels that connect farmers directly with consumers. These solutions are designed to provide consumers with fresh, locally-grown produce, while also supporting small-scale and sustainable farming practices.
Examples of farm-to-consumer solutions include farmers' markets, community-supported agriculture (CSA) programs, and online food delivery platforms. These solutions help to build stronger connections between farmers and consumers, increase transparency in the food supply chain, and promote local food systems.
Farm-to-consumer solutions offer several benefits for both farmers and consumers. For farmers, these solutions provide a direct source of income, increase the visibility and value of their products, and promote sustainable agricultural practices. For consumers, farm-to-consumer solutions offer access to fresh, locally-grown produce, increase food security, and promote community-based food systems.
In short, farm-to-consumer solutions are an important component of a sustainable food system that helps to connect farmers and consumers, promote local food production, and support sustainable agricultural practices.
Food Traceability
Food traceability refers to the ability to track and trace the movement of food products from the point of origin to the end consumer. It involves documenting the complete journey of food products from the farm, through processing, distribution, and sales, to the point of consumption.
This document provides information about the origin, quality, and safety of food products, and allows for quick and effective identification and management of any issues that arise.
The implementation of food traceability systems helps to improve food safety, increase consumer confidence, and reduce the risk of food fraud and contamination. It is an essential aspect of the modern food supply chain and is increasingly being adopted globally.
Sustainable Agriculture
Sustainable agriculture refers to a farming system that seeks to meet the needs of present generations without compromising the ability of future generations to meet their own needs. This approach involves the use of environmentally friendly practices that maintain and enhance the fertility of the soil, conserve natural resources, and protect the ecosystem.
The focus of sustainable agriculture is on achieving long-term viability for farmers and their communities, as well as providing healthy and nutritious food for consumers. In practical terms, sustainable agriculture involves practices such as crop rotation, reducing the use of synthetic fertilizers and pesticides, and integrating livestock into cropping systems.
It also includes using water efficiently, preserving genetic diversity, and promoting the well-being of farm workers and rural communities. By balancing economic, social, and environmental goals, sustainable agriculture aims to create a resilient and thriving agricultural sector that meets the needs of all stakeholders.
Investment Opportunities
Agtech start-ups are attracting significant investment from venture capital firms, private equity firms, and other institutional investors. Investors are drawn to the agriculture sector due to its growth potential and the opportunity to make a positive impact on the world. Additionally, the agrotech sector has proven to be resilient, even during times of economic uncertainty, making it a relatively stable investment opportunity.
Conclusion
Agtech start-ups are disrupting the traditional agriculture sector and are providing innovative solutions to the challenges faced by the industry. From precision agriculture to food traceability, these start-ups are leveraging technology to improve efficiency, increase productivity, and promote sustainable agriculture practices.
With growing investment and increasing demand for innovative solutions, agrotech start-ups are poised for significant growth in the coming years. The agriculture sector is ripe for innovation and presents numerous opportunities for start-ups and investors alike.