The global poultry industry continues to grow at a steady pace in 2020, driven by the rising volume from the top poultry meat-producing countries, the largest poultry meat exporters, and importers around the world. An increasing population, greater purchasing power, and urbanization have also been strong drivers for the growth in global poultry meat production and poultry meat consumption over the recent decades.
Apart from being a great source of protein, poultry meat is also rich in phosphorus and other minerals, and B-complex vitamins. It has less fat than most cuts of beef and pork. Poultry meat is low in harmful trans fats, but high in beneficial monounsaturated fats, therefore the demand for poultry meat around the world is expected to maintain strong and steady growth over the next few years.
Main Highlight
The global poultry market was valued at US$ 267.3 billion in 2018 and is expected to exhibit a CAGR of 3.0% by 2027, according to the recent market report from Coherent Market Insights.
The market growth is owing to factors such as rising production and consumption of poultry meat, which is expected to drive the growth of the poultry market over the forecast period.
According to the Food & Agricultural Organization (FAO), China recorded a per capita poultry consumption of 11.6 kg in 2018, one of the highest in the world. This is expected to drive the growth of the Asia Pacific poultry market over the forecast period.
1. Cargill Poultry and Meat Solutions
Wichita, KS
Known for their beef, turkey, and other food distribution services, Cargill is a big player in the meat industry as a whole. Cargill raises and processes poultry for sale, both directly to consumers and food companies. The company also prepares food service solutions.
With their two-pronged service, they have risen to one of the top poultry companies from their humble start as a packing company in 1936.
2. Sysco Corp
Houston, TX
Sysco is a huge company whose operations cover a diverse range of food services. They provide food service for many other companies across various industries like restaurants, healthcare facilities, schools, and hotels.
Their operations cover both wholesale products and direct food service. When it comes to their poultry, they are known for selling a wide variety alongside chicken and turkey, plus they are able to sell speciality meats and cuts.
3. Tyson Foods
The US is the leader in poultry production in the world, so it's no surprise that Tyson Foods ranks as the largest American and global poultry producer.
Tyson is known for its chicken products, like Buffalo wings, boneless Buffalo wings, chicken nuggets, and tenders, but it also works with beef and pork. Under the Tyson foods brand are the well-known names Jimmy Dean, Hillshire Farm, Ball Park, Wright Brand, Aidells, and State Fair.
They employ over 140,000 employees across their plants in 24 states including Alabama, Arkansas, Indiana, Iowa, Kansas, Mississippi, Missouri, Nebraska, South Dakota, Tennessee, Texas, and Wisconsin.
4. Pilgrim's
Pilgrim's is one of the largest poultry producers in the US that produces poultry exclusively. Under Pilgrim's brand are also labels like Just BARE Chicken, Golden Plump, Pierce Chicken, and Savor.
Their poultry products go directly to consumers as well as to restaurants and food suppliers. Some of their famous buyers include Costco (for rotisserie chickens), Kentucky Fried Chicken (KFC), Walmart, Publix, and Wendy's.
They employ over 35,000 people across their factories and divisions.
5. Hormel
Hormel is another huge company that you're probably familiar with since it's more consumer-facing than other companies on this list.
Their products are sold in grocery stores across the company, which includes products under the Hormel brand as well as their subsidiaries like Applegate, Country Crock, Jennie-O, and Spam.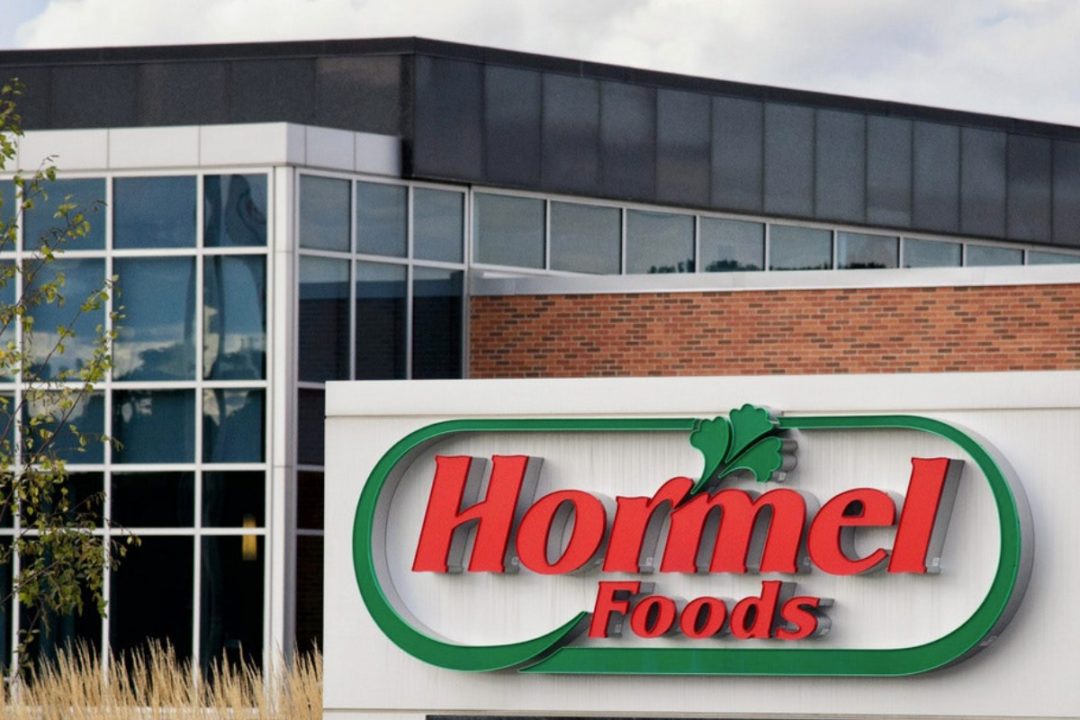 With their wide offering of products under various brands, it's no surprise that they're one of the biggest poultry producers in the US.
6. Perdue Farms
Perdue is mostly known for their chicken, but they also produce turkey and pork. The company produces raw meat products to sell in grocery stores as well as ready-made products like chicken nuggets and grilled chicken.
Perdue got its start as a family-run company in 1920 and members of the Perdue family still play large roles in its management and direction to this day. They employ around 21,000 people across their locations, including Pennsylvania, New Jersey, Maryland, North Carolina, and Kentucky.
7. Koch Foods
Starting as a one-room chicken processing company in 1973, Koch Foods has grown into a hugely profitable business with locations in six states. Their company deals with poultry from raising to selling pre-made poultry foods.
They sell both raw poultry products and ready-made fresh and frozen foods for consumers under Koch Foods and their other labels, including Antioch Farms, Preferred Foods, and Rogers Royal.
Their sales also include large restaurant customers, like Burger King, Kroger, and Walmart. In all, they employ about 14,000 people across their locations in Illinois, Alabama, Ohio, Mississippi, Tennessee, and Georgia.