India has around 140 million hectares of net cultivated land, of which only 45 percent is irrigated. Currently, 9 million hectares are under micro-irrigation, with 4 million hectares drip irrigated. In this article, we will be discussing some of the irrigation methods that will help Indian farmers.
A sufficient amount of water is critical for plant growth. Irrigation is the only way for our farmers to continue storing and using water properly. Furthermore, with good irrigation facilities, our farmers would be able to spend less time in the fields and more time learning new skills, developing personally, and participating in agricultural forums. Groundwater depletion is one of the consequences of India's current farm policies: the government guarantees wheat and rice prices, resulting in over-production in the farming heartlands of Punjab and Haryana, aided by over-abstraction.
Large amounts of water used for irrigation, as well as the high energy requirements for pumping that water from ever deeper levels beneath the ground, are substantially subsidized in order to sustain and enhance production, putting a significant strain on state budgets and the local environment. Farmers in India should adopt new farming methods as the world develops new agricultural technologies. It is necessary to adopt innovative irrigation systems that will benefit Indian farmers. We have put together a list of the 5 highly effective irrigation methods that will help the Indian farmers below.
The following are the most important factors to consider while planning irrigation:
Quality of the irrigated water

Land suitability

How much water is required by the crop

Deciding when to irrigate

Effective rainfall

Choose the most appropriate irrigation method.
These are the five highly effective methods of irrigation:
1. Surface Irrigation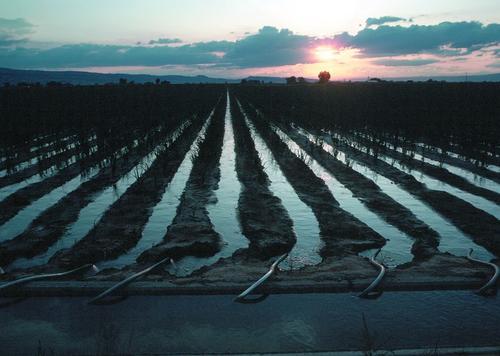 For many years, surface irrigation has been performed and observed. Water distribution over the surface of the soil gravity can be characterized as a combination of strategies. The water is either inundated into the field (known as Basin Irrigation) or fed into narrow channels in this method of irrigation (this is known as furrow irrigation).
2. Furrow irrigation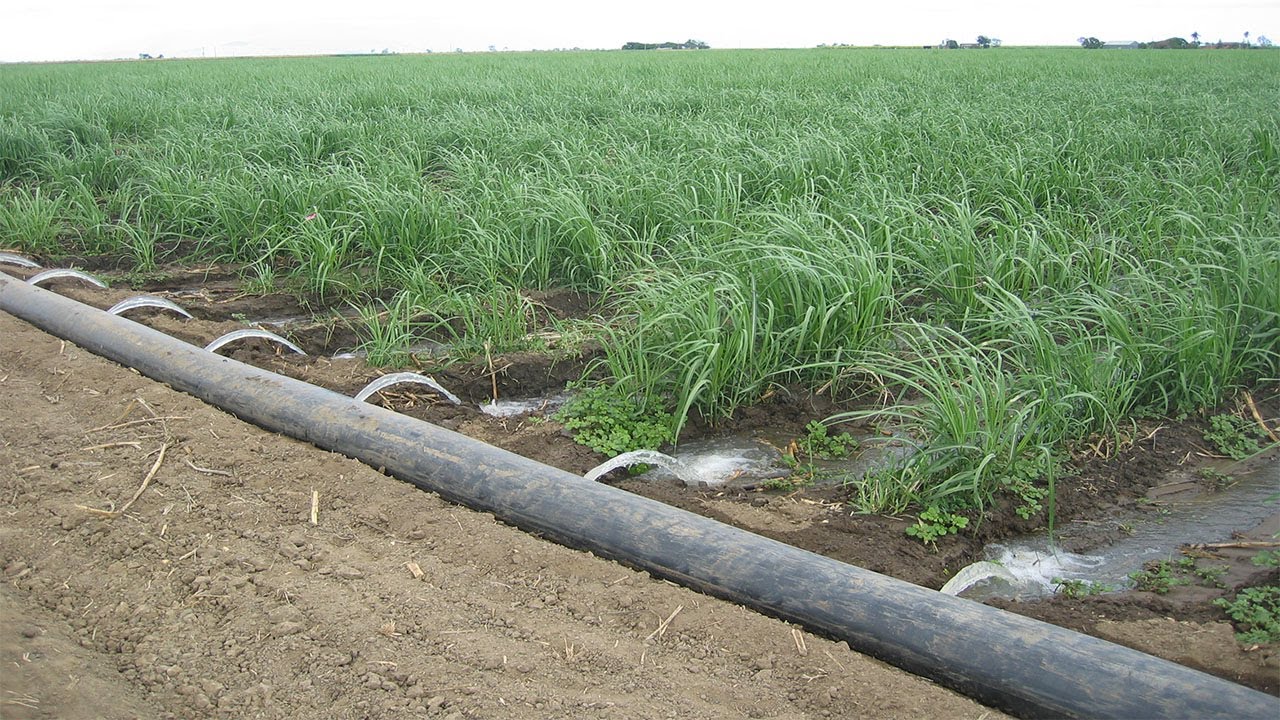 Row crops and those that can't handle waterlogging benefit from furrow irrigation. Furrow irrigation is a method of watering crops that uses small channels to transport water between rows and down the slope. Furrow irrigation is only possible for maize, sunflower, sugarcane, and soybean. Tomatoes, potatoes, beans, citrus, and grapes, on the other hand, would be harmed if they were produced using furrow irrigation.
Water flows from the field channel into the furrows by opening up the bank of the channel or by siphons or spiles in this form of irrigation.
3. Drip irrigation
Drip irrigation is a technique in which water drips slowly from above or below the soil surface to the roots of plants using a pipe system. It's also known as micro-irrigation because it saves both water and soil nutrients. Drip irrigation uses a system of valves, tubes, pipes, and emitters.
The great feature of drip irrigation is that valves and pumps may be controlled manually or automatically using a controller.
4. Sprinkler irrigation
Sprinkler irrigation works in a similar way as rain. Water is pushed through a pipe system and then sprayed through sprinkler heads with this system. Sprinkler irrigation allows agricultural areas of any size to be effectively irrigated.
Considering sprinklers with various discharge and outlet capacities are available on the market, this watering system can be used on any type of soil.
5. Basin Irrigation
The Basin Irrigation method is typically used for crops that need to be submerged for longer periods of time, flat regions where rice is cultivated, and hillside terraces. Low bunds surround flat portions of land in Basin Irrigation. These bunds keep the water out of the nearby farms by blocking it. Basin irrigation can also be used to cultivate trees.
Suitable grasslands, citrus, banana, and to some extent tobacco are irrigated in the basin. Basin irrigation can be built on a flat area, but sloping ground makes it more difficult to form basins. Terraces, or level basins, can be built on the steps of a staircase. This method isn't suitable for crops that can't tolerate being wet, such as potatoes, beets, and carrots.
In the face of groundwater depletion and shifting runoff patterns, strategies will be required to maintain existing levels of output. Some of the irrigation methods that will help the Indian farmers are listed above. These irrigation methods can assist enhance crop productivity while reducing water, fertilizer, and labor requirements in the face of climate change and water scarcity.
Also Checkout: Solar-Powered Irrigation Systems: An Asset For The Future